Thea Villa
Thea Villa Soak up the lovely atmosphere of this charming inspiring Villa. Its light, airy feel, showcases an original Mykonian charm that recalls simpler days. Fresh whites, fine art, natural textures, and warm shades of grey and Blue, softly blend to create a Aegean homey touch.
Situated 2,5 Km from Chora (Mykonos town), only 2 Km from the airport.
Just 500 meters from Ornos Super Market, Bakery, Bus stop and all the local shops.
Although you can swim right in front of the property, you can walk (350 meters) to Korfos beach, where the kite surfing action is never ending, or you can walk to Ornos beach, where you can find some of the most popular restaurants serving local and international cuisine.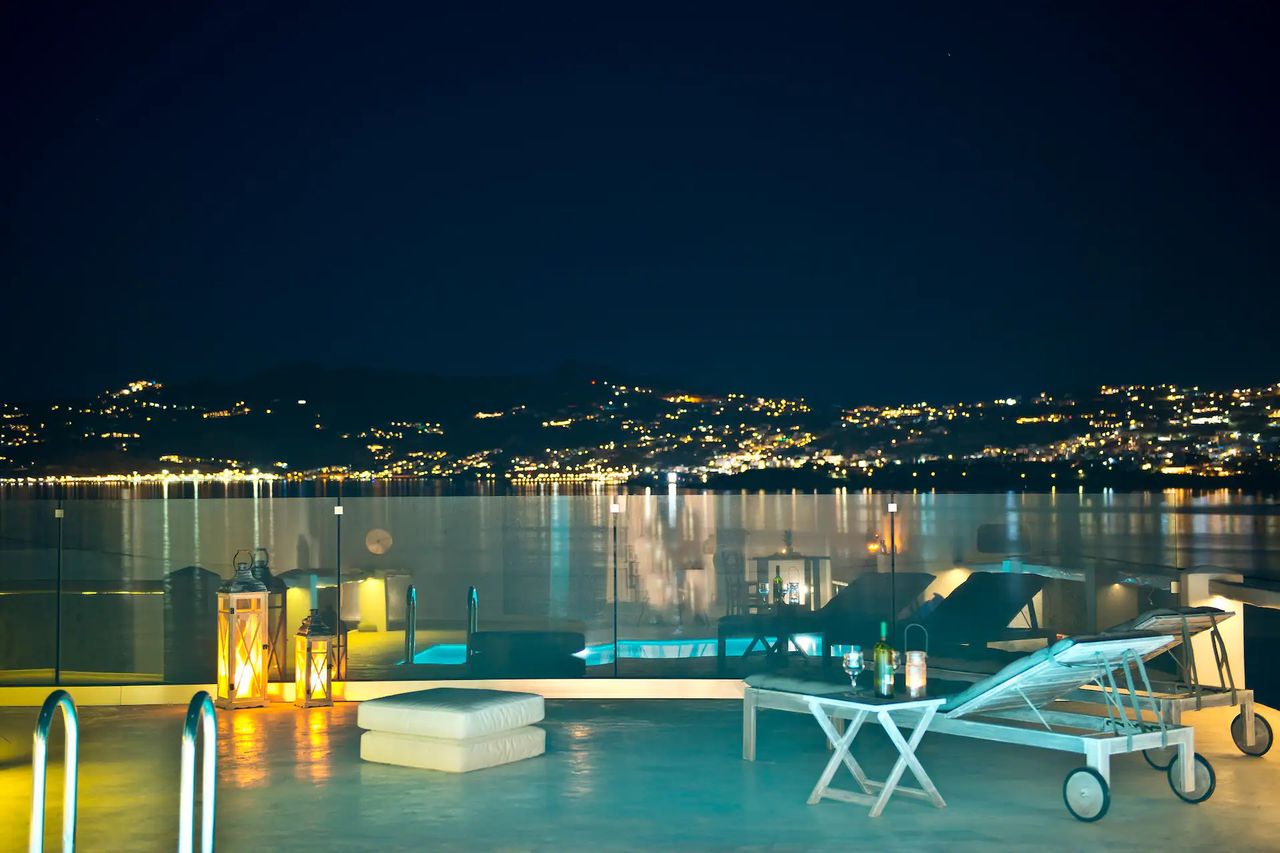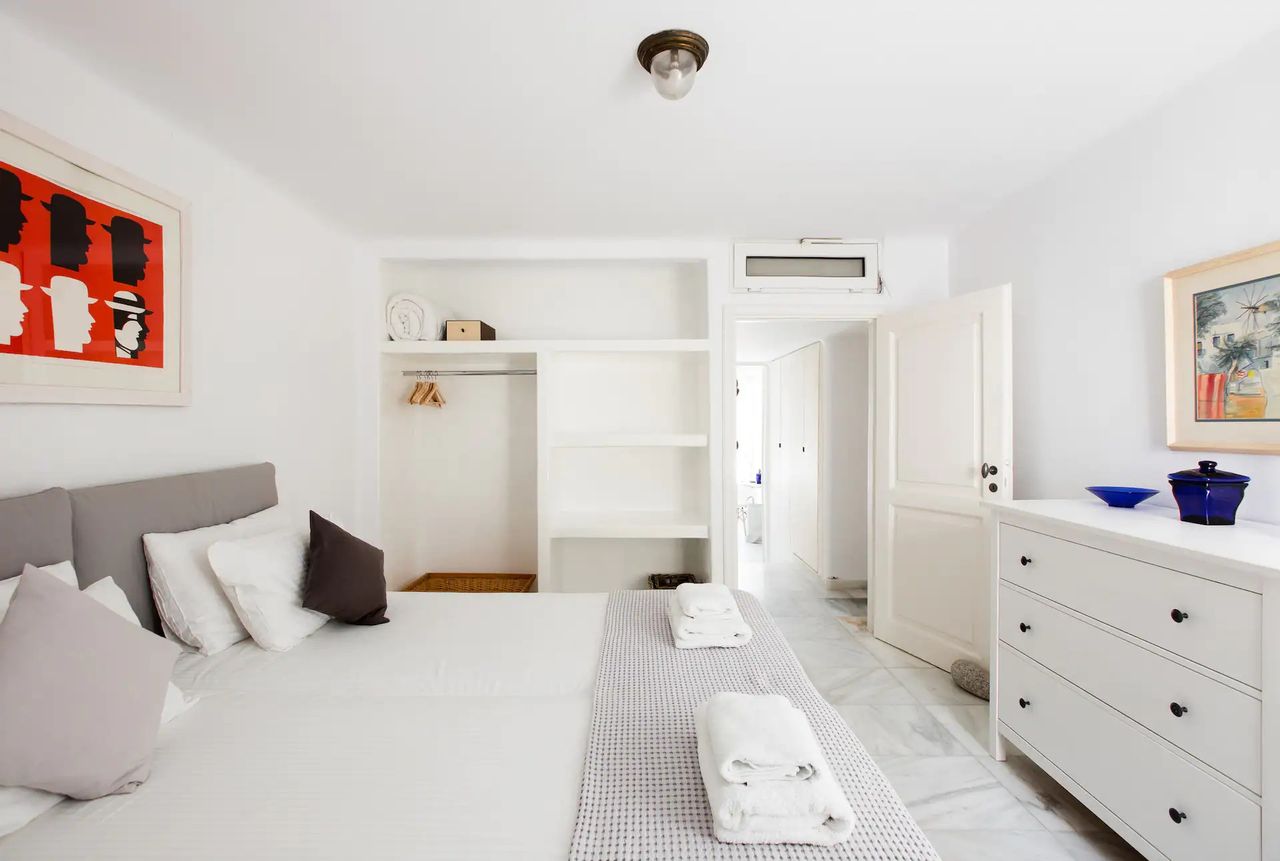 Shower gel
Extra pillows and blankets
Safe
Heating
First aid kit
Cooking basics
Pots and pans, oil, salt and pepper
Dining table
Waterfront
Right next to a body of water
Beach access – Beachfront
Guests can enjoy a nearby beach
Private entrance
Separate street or building entrance
Laundromat nearby
Beach essentials
Single level home
Pets allowed
Assistance animals are always allowed
Long term stays allowed
Allow stay for 28 days or more
© Best Blue Mykonos | Αρ. Γεμή: 159278638000 | powered by Kosmik Ray